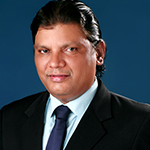 Prof. Balkrishna Parab
Prof. Parab is the Indian Merchants' Chamber's Professor of Banking and Finance at the Jamnalal Bajaj Institute of Management Studies in the University of Mumbai. He is a Fellow of the Institute of Company Secretaries of India and an Associate of the Institute of Cost Accountants of India. Prof. Parab has been Chairman of the Board of Studies in Banking and Finance at the University of Mumbai and a member of the university's Academic Council. He has over twenty years' teaching experience in total, 12 years of which is at postgraduate level. He has been a member of the visiting faculty at the IIT, Bombay, the National Institute of Industrial Engineering (NITIE) and the CRISIL Certified Analyst Programme. Prof. Parab has conducted corporate training programmes for several companies, including Essar Steel Limited (Hazira), Essar Services Limited (Mumbai), Mazgaon Docks (Mumbai), and Reliance Infrastructure Limited.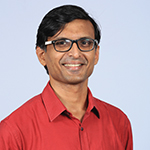 Prof. Rakesh Nair
A former trainer in finance and economics at esteemed institutes like NMIMS, PGCL, MK Sanghvi, NL Dalmia, T.A. Pai Mgmt Institute and Symbiosis Institute of Business Management. He has conducted financial markets training programs for leading brokers like Edelweiss securities and Asit C Mehta. He has held various posts in his illustrious career, including Head of Research with Broking and Advisory Institution, and Resource Person for the Asian Development Bank.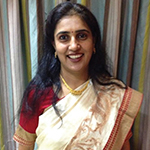 Prof. Anita Toshniwal
Anita Toshniwal , a gold medallist and a Chartered Accountant by profession ( All India merit rank in all the three stages of CA exam) has had industry experience of more than 10 years in pharmaceutical and stock market industry . An avid reader, she has been training and teaching since the last 8 years in areas like corporate finance, financial planning, mutual funds, fundamental analysis. She is a NISM approved trainer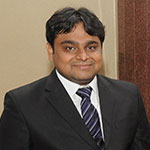 Prof. Nainesh Thakkar
A sebi recognised investment advisor has been in the stock markets since 11 years.
Prior to his mba he was a derivative strategist with shreepati holdings & finance pvt ltd forming strategies with options and futures in the pro account .
Post his mba he worked with Aon Global insurance brokers for 15 months as a research analyst reporting directly to the chairman of the company .
He set up the equity research department in the company .
Currently he is an investment advisor and is a visiting faculty at various institutes proving trainings on derivatives , advanced derivatives , mutual funds and financial markets .