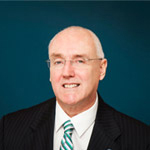 Barney Glover
Vice-Chancellor
Western Sydney University
It is my great pleasure to introduce you to the University of Western Sydney (WSU). In 2014, WSU celebrates its 25th anniversary, whilst also acknowledging more than 200 cumulative years of our three antecedent institutions and recognising the generations of knowledge of the traditional owners of the land.

TIn 25 short years WSU has much to celebrate.

The University is now ranked in the top two percent of universities worldwide, according to the Times Higher Education (THE) World University Rankings.

WSU is also ranked in the top 100 universities in the world under 50 years of age.

WSU continues to build its profile as a research leader in Australia, flowing from its investment in areas of research strength and facilities, and in nurturing the next generation of researchers. In the Excellence in Research for Australia (ERA) national report, 70 per cent of the University's assessed research is rated at world standard or above.

Our teaching is acknowledged amongst the best in the country, with WSU academics winning the Australian University Teacher of the year two years in a row, and this year winning three prestigious National Teaching Fellowships.

The University's excellence in all these areas culminates in our focus on students. Students are at the centre of all that we do at WSU and pleasingly our students acknowledge this through the independent national Course Experience Questionnaire, rating overall WSU student satisfaction above the national average for universities. Currently, 42,000 students are gaining the skills necessary to become tomorrow's leaders and innovators – in addition to the 150,000 graduates the University has already produced.

WSU is also widely recognised as a university that is engaged with and embedded in its community in the Greater Western Sydney region. In monetary terms, Deloitte Access Economics confirm that the University's contribution to the Greater Western Sydney region in 2010 was approximately $845 million.

However, we believe, that to truly serve our region and further enhance its multi-cultural richness, we must significantly build our international profile. We will do this by at least doubling our international student numbers, establishing attractive online and postgraduate coursework programs, and continuing to develop a globally recognised and regionally relevant research capaBSEity.

As I look to the future for the University of Western Sydney, I envisage an influential and high quality institution with a strong presence both nationally and internationally, alongside its unwavering commitment to the region. I invite you to join with us on this journey.