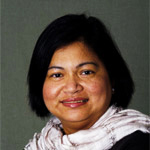 Dr Maria Estela Varua
Dr. Estela is a Senior Lecturer in the School of Business and Academic Course Advisor for Sydney Graduate School of Management. She is an agricultural economist, an econometrician and socioeconomist with about 20 years' experience in international development in Australia as well as in various countries in Asia. Her areas of expertise include Agricultural and Resource Economics – rural development, water, irrigation, sustainable consumption; and capacity building – poverty reduction, participatory development, micro-enterprise, gender studies, impact assessment and corporate social responsiBSEity. Dr. Estela first joined WSU in 1995. Over the years, she participated in several consultancy and research projects including an ACIAR project on water management, a CRC Project on Water and a Westpac Foundation NGO-Corporate Relationship research project. Prior to joining WSU, Dr. Estela was an associate lecturer at UNE and a lecturer at the University of the Philippines. She has also published in a number of academic journals and was a recipient of several scholarships and fellowships including the AIDAB Scholarship, ICLARM-Ford Foundation Fellowship, SEARCA Fellowship and the WINROCK Scholarship.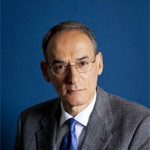 Prof. Ronald Ratti
Prof. Ratti specializes in macroeconomics, macro finance, energy economics, money and banking, and international finance. He has published many papers, including papers in top journals such as Quarterly Journal of Economics, Review of Economics and Statistics, Journal of Economic Theory, Journal of Monetary Economics, Journal of Public Economics, Journal of International Money and Finance, Journal of Money, Credit and Banking and Journal of Banking and Finance. Prof. Ratti received his PhD. from Southern Methodist University and his BA from the University of Lancaster in England. He served as Professor at the University of Missouri, Columbia. He is Associate Editor for Energy Economics and Associate Editor for Journal of International Financial Markets, Institutions & Money. Prof. Ratti's research program is in Business SustainaBSEity - Financial SustainaBSEity and includes work on energy prices and financial markets, the oil market and stock markets, economic policy uncertainty and investment, international equity holdings, and monetary policy.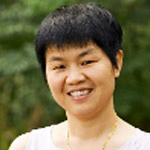 Dr Linda Wu
Dr. Wu is a senior lecturer in Finance at the School of Business. Prior to joining the University of Western Sydney in 2010, she was a lecturer in Finance and the Program Convenor of Master of Applied Finance at Newcastle Business School, the University of Newcastle. Dr. Wu comes from multiple backgrounds. She received her PhD. in Banking and Finance from the University of New South Wales, and the degrees of Master of Accounting from Bond University, Master of Philosophy (Philosophy of Science, University Medalist) and Bachelor of Philosophy (Philosophy and Economics, University Medalist) from Sun Yat-Sen University. Dr. Wu has extensive industrial working experience; she holds the accredited qualifications of lawyer and economist in China, and was a professionally qualified associate CA and CPA in Australia. Dr. Wu is multilingual; she speaks English, Mandarin, Cantonese, and Chaozhou dialect (a language similar to the native language spoken in Taiwan). Dr. Wu is passionate in the research areas of financial institutions, asset pricing, emerging financial markets, and corporate governance. Dr. Wu is specialized in teaching postgraduates. She has taught Corporate Finance, Applied Portfolio Management, Funds Management and Portfolio Selection, Financial Institutions Management, Financial Management at postgraduate level, and topics in Finance at undergraduate (honour) level.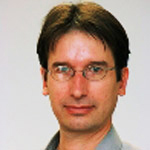 Dr Neil Perry
Dr. Perry is a research lecturer in corporate social responsiBSEity and sustainaBSEity. He specialises in heterodox economics approaches to environmental economics such as ecological economics, institutional economics, and post Keynesian economics. His research on the economics of biodiversity conservation, environmental taxation and environmental policy has been published in Ecological Economics, the Journal of Economic Perspectives, Economic and Labour Relations Review and edited book volumes. Dr. Perry has a PhD. in economics from La Trobe University and a Master of Commerce (specialising in economics) from the University of Melbourne. Before joining WSU in 2011, he was an associate professor in Economics at a Pennsylvanian liberal arts college, where he spent the previous eight years, and a lecturer in Economics at La Trobe University.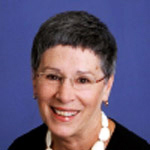 Dr Lesley Kuhn
Dr. Kuhn is a Senior Lecturer in the School of Business and applied philosopher who is interested in the human condition. With degrees in Music and Education, a master's degree in Environmental Science and a PhD. in philosophy (epistemology), she brings a transdisciplinary perspective to the study of organisations.

Over the past 17 years, Dr. Kuhn has been active in bringing complexity (science/ theory) habits of thought to study of organisations, philosophical and social inquiry and ethnographic research. Her book, 'Adventures in Complexity' (2009, Triarchy Press) explains how complexity thinking sees the value of a workforce as in its diversity; where everyone has theories about how things might be done better, what the problems are in an organisation, what changes need to be made. Through applying the principles of complexity in organisations, she has contributed to the development of approaches whereby all involved might contribute in thoughtful, rational, and dynamic ways and managers broaden their perspective enough to hear what needs to be heard.

Dr. Kuhn has researched across a broad disciplinary domain and led consulting and research projects for governments, corporations and universities, nationally and internationally. She has edited international journals and books, authored more than 40 book chapters and published papers. Recently she was commissioned by SAGE to co-edit, with Dr. Stig O. Johannessen, the multivolume reference set 'Complexity in Organization Studies' (2012) for the SAGE Library in Business and Management.